The new summer spots for your incentive programmes
A new room available for private hire, an open-air summer cabaret beside the sea, an elegant private beach club, a 100% green water sports centre and more. Monte-Carlo Société des Bains de Mer is preparing to celebrate the summer by opening new spots: combining the art of living and the art of partying, places to meet and relax to make an impression during your team-building activities, seminars and other incentives.
The Salle Calypso, a new banquet hall in the Monte-Carlo Bay Hotel & Resort
This summer, the Monte-Carlo Bay Hotel & Resort opened the brand-new Salle Calypso. The name "Calypso" comes from Captain Cousteau's boat, on board which the man in the red hat led numerous expeditions to raise awareness of the need to protect our planet. For 30 years, this captain also brilliantly led the Oceanographic Museum of Monaco. With its marine-inspired decor – sea-blue interiors, wood, "porthole" mirror and anchor chain – the Salle Calypso stands out as a beautiful tribute to this great explorer. It also highlights the pioneering investment made by the Monte-Carlo Bay Hotel & Resort and Monte-Carlo Société des Bains de Mer in sustainable development. Located on the ground floor of the establishment, in place of the old Casino, this vast room is available for private hire for your business breakfasts, lunch meetings and cocktail parties up to 400 people. This new space enables you to adjust the staging of your professional events down to the smallest detail.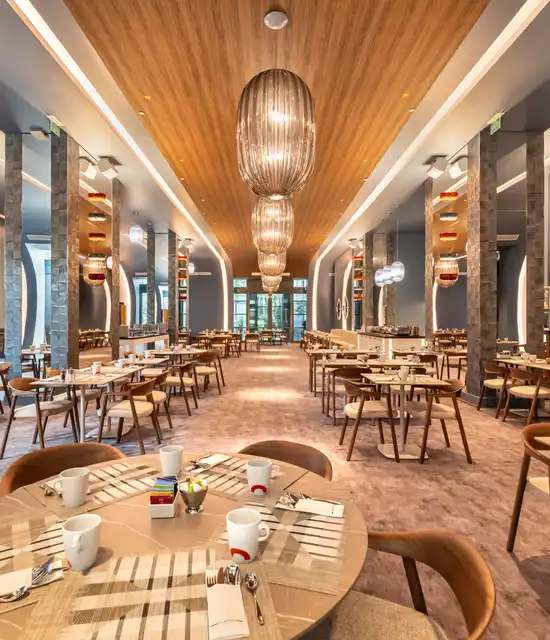 Maona Monte-Carlo, Dolce Vita and live music
The "Ma" of Maria Callas and "Ona" of Aristotle Onassis come together in the lovely name of the new trendy and gourmet venue just a stone's throw from Monte-Carlo Beach: Maona Monte-Carlo. This unique venue gives your team-building and incentive events a touch of glamour and authenticity. When the sun goes down, this open-air summer cabaret welcomes your partners and teams in a Dolce Vita setting, inviting carpe diem. Beautifully retro decor, traditional cuisine with a twist thanks to the best regional ingredients, a bar with an exquisite atmosphere and more. Before a business dinner or for a casual post-dinner drink, head to Bar Sauvage. This mixology hotspot is orchestrated by il maestro Giancarlo Mancino. The lounge bar of the Maona Monte-Carlo has all the buzz of the sixties in Italy. The programme includes live music in all its forms: live piano and vocal sets from famous stars, a playlist by Bon Entendeur and DJ sets. Finally, upstairs, the Tam-Tam Room can be privately hired, offering a table d'hôte, vintage decor and sea views. Ideal for a chic evening by the water with colleagues.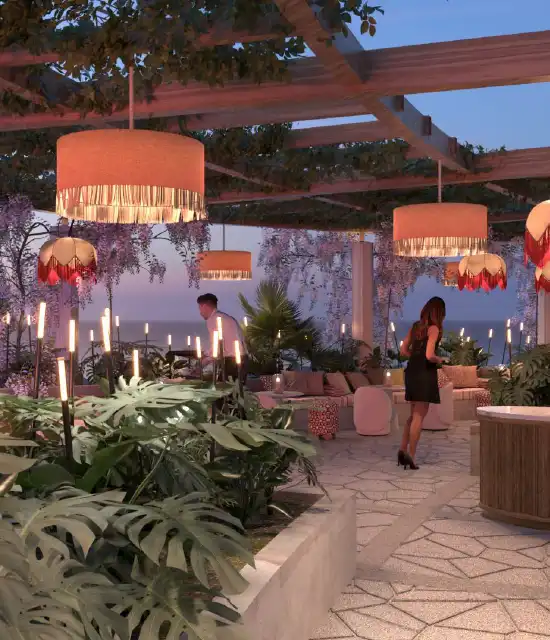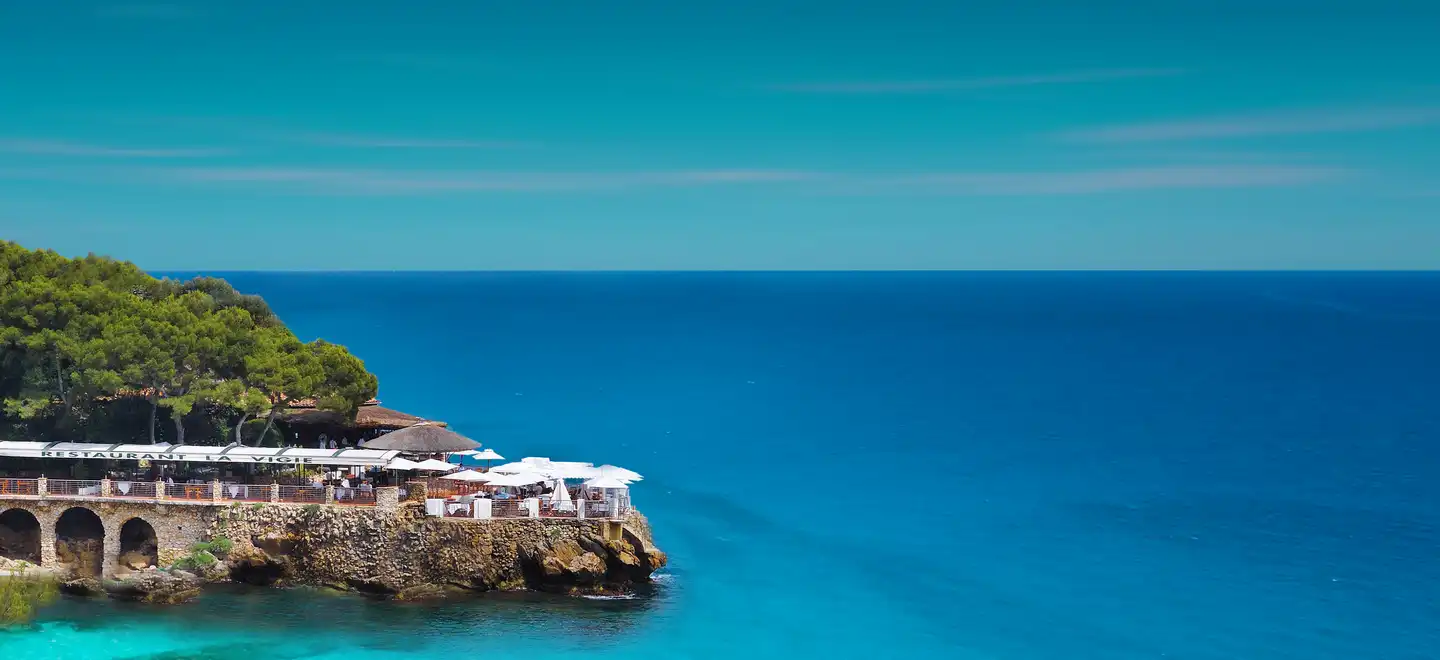 Club La Vigie Monte-Carlo: pleasure and partying by the sea
Looking for a natural, relaxed and festive venue for your incentive programme? Go by land or sea to Club La Vigie Monte-Carlo at the Monte-Carlo Beach. At the Pointe de la Veille in the heart of a pine forest overlooking the sea, this private club with an elegant and cosy atmosphere welcomes you, during the day, from June, in its idyllic setting with ethnic inspirations. A festive, elegant and cosy atmosphere, Mediterranean cuisine, creative cocktails and a cutting-edge musical schedule promise successful exchanges and relaxation for you and your employees.
The green water sports centre: slow and sporty experiences
From 25 May, invite your employees to go green during a "zero" carbon eco-responsible team-building activity. In addition to its beach, iconic pontoon and direct access to the sea, the Monte-Carlo Beach opens the doors of its brand new green water sports centre. It combines business with pleasure by strengthening team cohesion around active, 100% green water sports. Set off on a pedal boat, paddleboard or sea canoe and enjoy breathtaking views of the elegant façade of the Monte-Carlo Beach and the whole of the Bay of Monaco: eco-friendly leisure activities that promote the conservation of marine biodiversity. Enjoy the opportunity to clear your head and open your mind.