The new Place du Casino: an indicator of spectacular events
Completely redesigned in June 2020, the legendary Place du Casino has welcomed exceptional international events since its remarkable transformation. A luxury car show, a magical wedding, an unforgettable charity concert, and more. For each experience and associated brand, prestige and visibility are at their peak here in a venue that only lends itself to the most exclusive events.
Let's look back at some fabulous occasions that have marked the last few years!
An incredible show
The Ferrari Cavalcade is a unique international event, with a multitude of Ferrari cars driving in single file through the most beautiful scenery. At the wheel of these luxury cars are passionate collectors of different nationalities. During the 2022 edition, they travelled along Italian and French roads, from Sanremo in Italy to Monaco, via the Côte d'Azur and the Col de Turini. On arrival, more than 120 Ferraris took to this unique stage, just a stone's throw from the Hôtel Hermitage Monte-Carlo and the Hôtel de Paris, where the drivers stayed. Luxury car fans were in their element!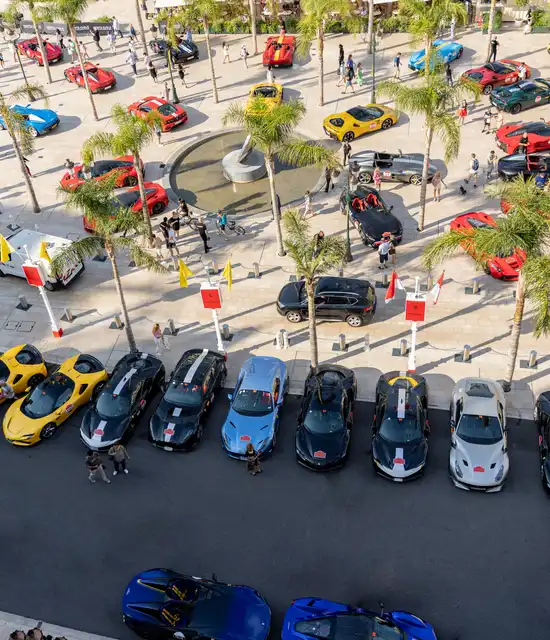 Celebrating love
Place du Casino is also a special venue for the most extraordinary private events. It recently lent its enchanting setting to a lavish wedding. Chic and refined powder pink floral arrangements, a violinist playing from a balcony, a procession aboard a Rolls-Royce, the ceremony on Place du Casino, privately hired for the occasion... From the staging to the setting, nothing was left to chance. To round off this extraordinary occasion, the hundreds of guests continued the celebration in the heart of the Salle des Étoiles.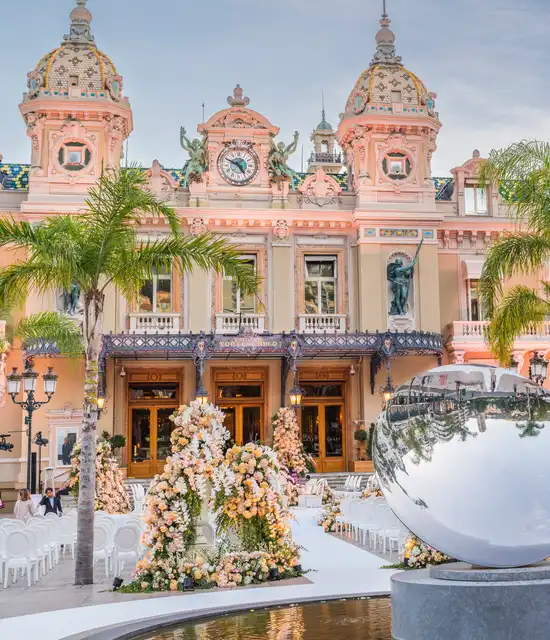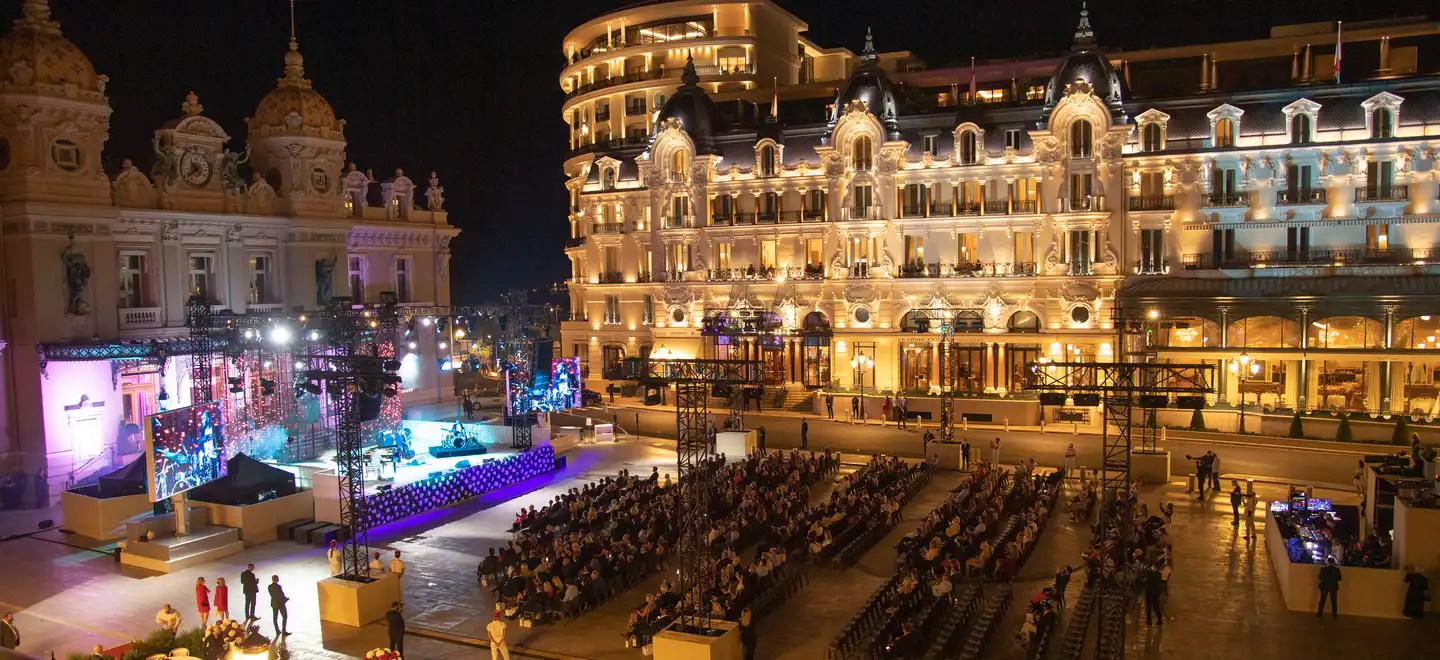 An intimate and captivating show...
As part of the 73rd Monaco Red Cross Gala, Place du Casino was transformed into an exclusive concert hall. On the mic: the Princess of Soul, Alicia Keys, got the audience buzzing with a mix of her classic and new songs. 2,000 privileged spectators attended this prestigious charity event that is looked forward to each year. This is just one of the many wonderful experiences only Monte-Carlo Société des Bains de Mer can provide!
Game, set, match
Every year, the Monte-Carlo Country Club hosts the famous Rolex Monte-Carlo Masters tennis tournament. The best players in the world compete on the clay courts! In 2022, an exhibition was organised on Place du Casino with the exclusive participation of Novak Djokovic and Stan Wawrinka. It was a unique and original event in the heart of an emblematic venue: two unrivalled ingredients offered by Monte-Carlo Société des Bains de Mer, which supports you in planning unforgettable and original occasions.
Last but not least…
Watching the Formula 1 Monaco Grand Prix from a 150 sq. m box on Place du Casino, with a bar and catering service, is a privilege granted to (very) VIP customers of the Casino de Monte-Carlo. Truly magical!