CHINA DAYS
CLIENT / SECTOR: 
Leading Hotels of the World / Tourism 
MARKET: 
Greater China
TYPE OF EVENT​​​​​: 
Workshop
PACKAGE: 
2 days and 2 nights – 110 people
TARGET AUDIENCE: 
Travel agencies, event management companies and the media
CONTEXT: 
For the second year running, Chinese firm 'The Leading Hotels of the World' wish to organise their annual workshop in Europe. Monaco has been selected as the destination for the 2019 event and will host the company's 50 best BtoB partners and the top 10 news media industry leaders in luxury tourism for 2 days. A selection of international hoteliers are travelling to meet with them, engage in discussions, and form partnerships with players of the Chinese market.
Challenge
Provide a unique, localised experience to consultants who are used to staying at the most luxurious hotels in the world, and ensure that the services offered to Chinese clientele by the Société des Bains de Mer meet their expectations.
Accommodate all participants in Monte-Carlo Société des Bains de Mer hotels, which are members of The Leading Hotels of the World.

Provide airport transfers to final destination.

A 7-minute helicopter transfer from Nice Côte d'Azur Airport to Monaco. Luggage service provided from the helicopter to the hotel, both upon arrival to and departure from Monaco.

Explore the destination of Monaco.

A guided tour of Monaco's most iconic sites: a visit to the Prince's Palace, the cathedral, the Oceanographic Museum and the Exotic Garden. Private tours of some of the most extensive hotel exclusive wine cellars in the world at the Hôtel de Paris Monte-Carlo.

Organise a "Welcome Dinner" and cocktail reception for 60 guests.

Privatization of Le Grill, a 1 Michelin-starred restaurant on the 8th floor of the Hôtel de Paris Monte-Carlo which offers breath-taking panoramic views across the Mediterranean Sea. Guests enjoyed delicious meals of the chef's signature dishes, including the iconic Grand Marnier soufflé.

Provide a meeting room and break-time activities for all participants.

Privatization of the Salle Eiffel during meetings (workshops) and the Salon Gustave for breaks. Activities during breaks including mini golf, table football, mini volleyball, a candyfloss and popcorn stall, and treatments by Thermes Marins Monte-Carlo therapists and masseurs.

Privatization of the Mezzanine Eiffel and terrace, located beneath a key feature of the Hôtel Hermitage Monte-Carlo: the iconic cupola designed by Gustave Eiffel himself. Multicultural buffet including both Chinese and Monegasque specialities.

Privatization of the prestigious Salle Belle Epoque, which is classified as a listed monument. Evening function for guests themed around 'Discovering Monaco' and jazz accompaniment by The Présidents over dinner:

Dinner menu featuring local specialities
Folk dance performance at the start of the meal
After dinner, a games night organised at the Casino de Monte-Carlo with a glass of Champagne and €20 of poker chips provided per person. VIP corner with a Punto Banco table.

Cater for Chinese clientele.

Bespoke welcome for Chinese clientele, including: VIP Welcome in rooms (kettle, tea, noodle soup, etc.), Chinese specialities on the breakfast buffet, connecting rooms and rooms with smoking facilities on request (subject to availability). Wi-Fi connection, luxury shopping facilities just outside the hotel, and Union Pay accepted.
Testimonial
I would like to extend our sincere appreciation to the entire team at Hotel de Paris and Hotel Hermitage for the great job to LHW China Day event from 28 Feb-2 Mar 2019 in Monaco which had ended up with great success .Without the efficient and high quality work extended in the whole process of the event, including event planning, workshop & Gala dinner onsite execution, accommodation service etc, we are unable to conclude it as such a successful one to receive so many positive feedback from both hoteliers and clients. Big thanks to all team again to present us such a successful event.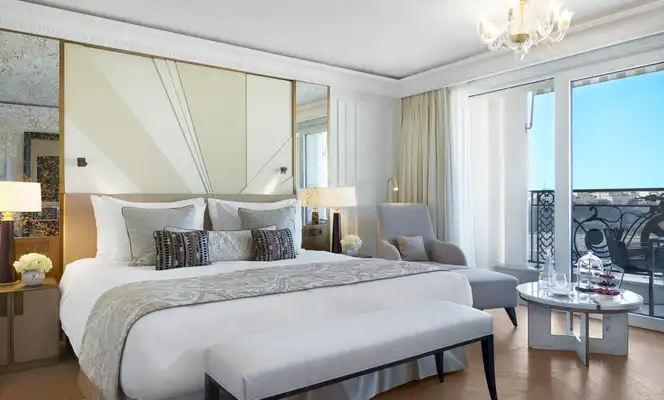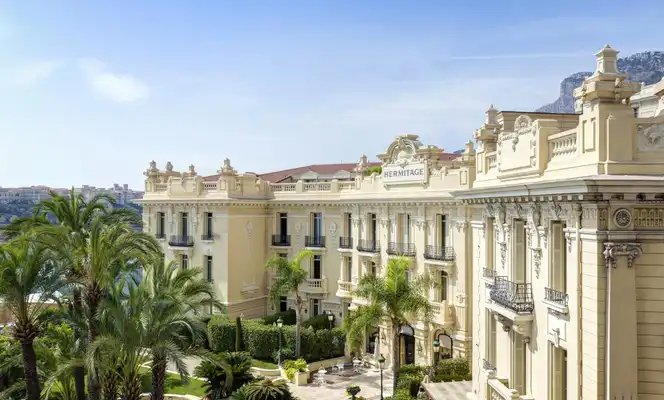 KEY POINTS
Ability to adapt our services to international clientele with specific requirements and expectations.
Monaco, a top destination for luxury hospitality events: demonstration of expertise, skill and experience in hosting high-end events.
Provision of exceptional venues which are particularly sought-after in the Principality for evening events and gala dinners.
Ability to cater for high-end clients by offering prestigious, world-renowned facilities.
Discover
our case studies