The Iconic itinerary at the Hôtel de Paris Monte-Carlo
In 2023, add the sparkle to your meetings in Monaco!
Discover how to add a sprinkling of magic at one of the legendary Monte-Carlo Société des Bains de Mer properties, with suggestions for exciting itineraries, memorable activities and meetings with a twist to elevate your next event to the truly spectacular.
Discovering iconic Monaco at the Hotel de Paris Monte-Carlo
Give your events that irresistible Monaco feel. This theme takes you to the Principality's iconic destinations, combining luxurious, traditional, and exclusive experiences. A historic gem, the Hotel de Paris Monte-Carlo gives you a taste of Monaco legend.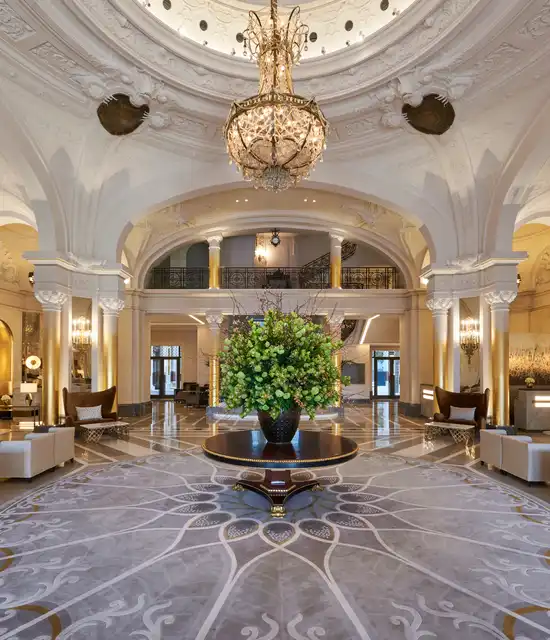 Legendary settings for your events
For your seminars, conventions, and other large events of up to 300 people, we reserve for you the Salle des Arts in One Monte-Carlo, the conference center in Place du Casino. This Art Deco room is a recreation of the Salle des Arts in the Palais des Beaux-Arts, which used to stand on this site, so you can still experience the unique feeling it provided. Another prestigious venue in Monaco's golden square is the Terrasse Midi at the Hôtel Hermitage Monte-Carlo, which is an unbeatable venue for exceptional banquets and events. To treat your participants to a gourmet break in the pure Monegasque tradition, we offer the Riviera coffee break, featuring regional specialties such as Tourte de Blette (Swiss chard tart) and barbajuans (stuffed fritters).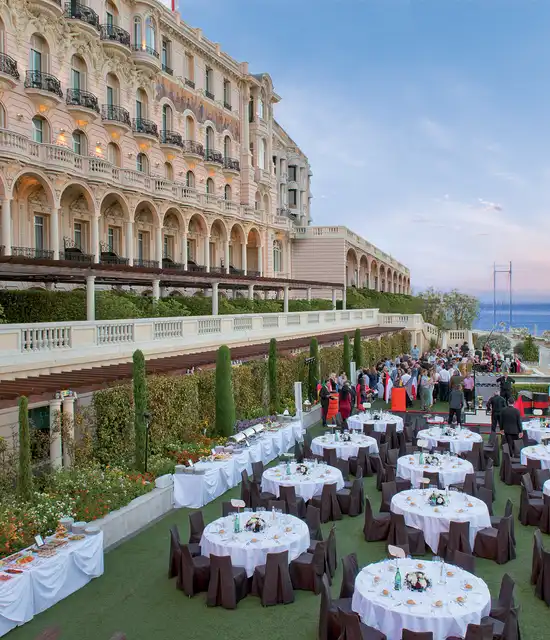 Cars and cards for your team-building activities
Enjoy unforgettable experiences with your colleagues while discovering Monaco's iconic attractions. Visit the Casino de Monte-Carlo, a prestigious Belle Epoque building, as well as the adjoining Opéra Garnier, and discover their thrilling history. For your team-building activities, we offer an introduction to gambling with a Blackjack workshop, where participants learn the basics of this iconic game with a croupier. This fun activity stimulates their competitive spirits. Monaco is also about the gleaming beauties parked around Place du Casino. Take the wheel of a collectible or race car for a rally or a drive to admire the sublime scenery of the Riviera. We create tailor-made itineraries featuring stops for private tours. As major highlights in the Principality's event calendar, the Formula 1 Grand Prix, E-Prix, and Grand Prix Historique are all perfect times to organize your team-building activities.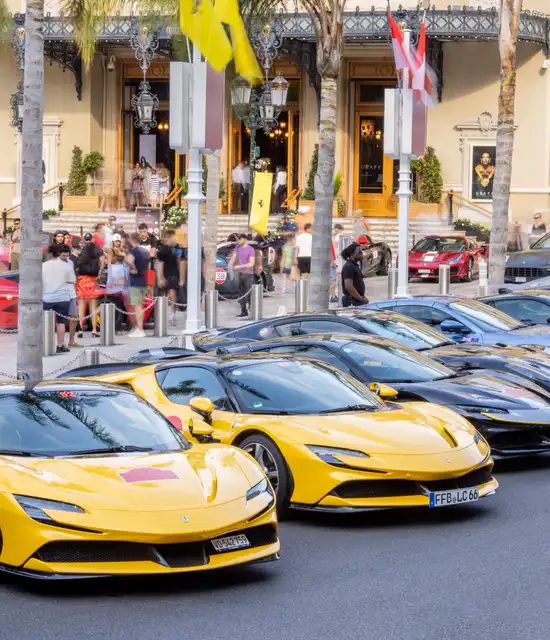 Unforgettable evening events
Incredible parties await during your business trips thanks to the magic of Monaco. The Hôtel de Paris Monte-Carlo's cellars open their doors for rare and exclusive events. For nearly 150 years, the largest hotel cellar in the world has been looking after and skillfully preserving exceptional vintages. You can sample a few wines from the top estates during a tasting tour, a moment to savor. For a chic and festive gala, we offer a James Bond theme, as the fictional hero has often visited the Principality's legendary venues. Both glamorous and prestigious, your event is bound to make an impression.