Enjoy private use
of one of the most captivating venues in Europe
With 1,000 sq.m of space that can accommodate up to 950 people for a sit-down dinner or cocktail reception, technical equipment and a modular stage, the Salle des Étoiles is the ideal space for hosting extraordinary events. This unmissable venue on the French Riviera in the heart of the Sporting Monte-Carlo and just a stone's throw from the Monte-Carlo Bay Hotel & Resort hosts private galas, meetings and exceptional parties.
With floor-to-ceiling windows, unique panoramic views and a retractable roof that opens onto the stars, the Salle des Étoiles is one of the most captivating venues in Europe. It promises high-end events in the Principality of Monaco that will charm your guests and leave a lasting impression.
The Salle des Étoiles in Monaco: let's get the party started!
Since its inauguration by Josephine Baker on 22 June 1974, a host of international stars have performed on the stage at the famous Salle des Étoiles. Rihanna, Elton John, Lady Gaga, Frank Sinatra and Sting are just a few of the talented artists who have made the venue famous. A prime location for festivals and concerts, this amazing venue hosts the most spectacular events in the Principality of Monaco, such as the Monte-Carlo Sporting Summer Festival and the "Bal de la Rose".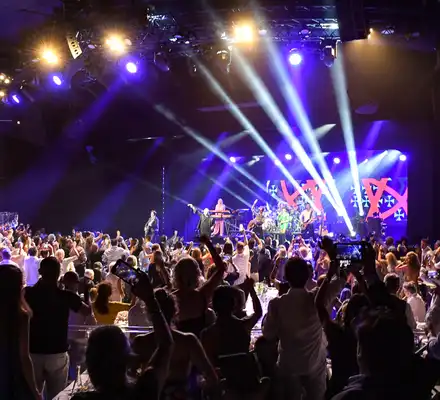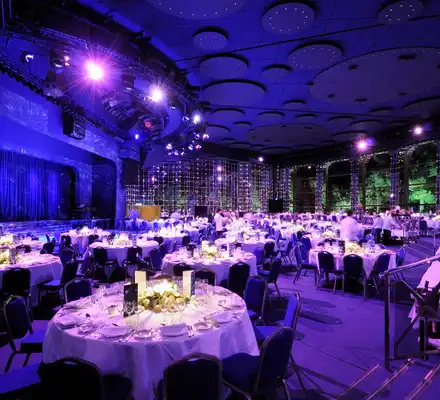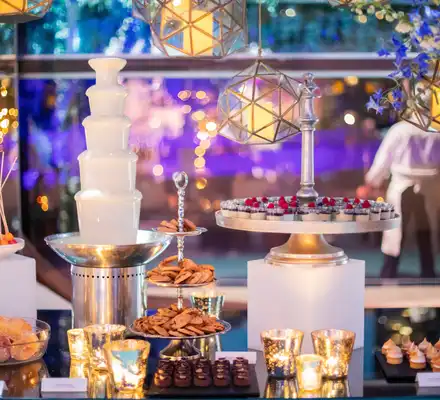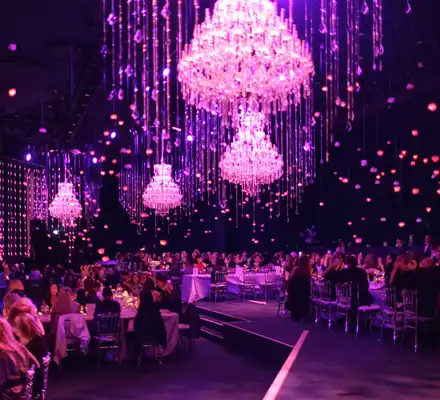 The Salle des Étoiles in a nutshell:
973 sq.m modular space
7 m ceiling height
Daylight
Excellent acoustics
Premium sound system & screens
Retractable roof
Modular stage
Bespoke high-end catering service
Designed for custom events
Unique panoramic views
Suitable for vehicle exhibitions
quotation request
Explore other
unique venues